About this Event
Explore the two faces of one of Europe's great cities with our new Glasgow city centre walking tour. Delve into its dark heart, and glory in the genius that has sprung from the banks of the River Clyde, with your professional Blue Badge tourist guide.
What was buried just inches beneath the floorboards of the world-famous medical pioneer Joseph Lister's Ward? Discover why Dr. Ure believed he could bring an executed criminal back to life – a truly electrifying story! You will shudder when you learn what was nailed to the city scales at the Trongate. Listen carefully and you may still hear the screams!
Who were the city's great inventors, explorers, and innovators that helped to shape the modern world? Discover who transmitted the first television signals from Glasgow to London and then across the Atlantic. Learn why Nelson Mandela chose Glasgow to make one of his first overseas speeches after his release from prison – one of the city's proudest moments!
So come and explore Glasgow with us, from the city's medieval origins to its magnificent Victorian architecture – and delight in tales glorious and gruesome!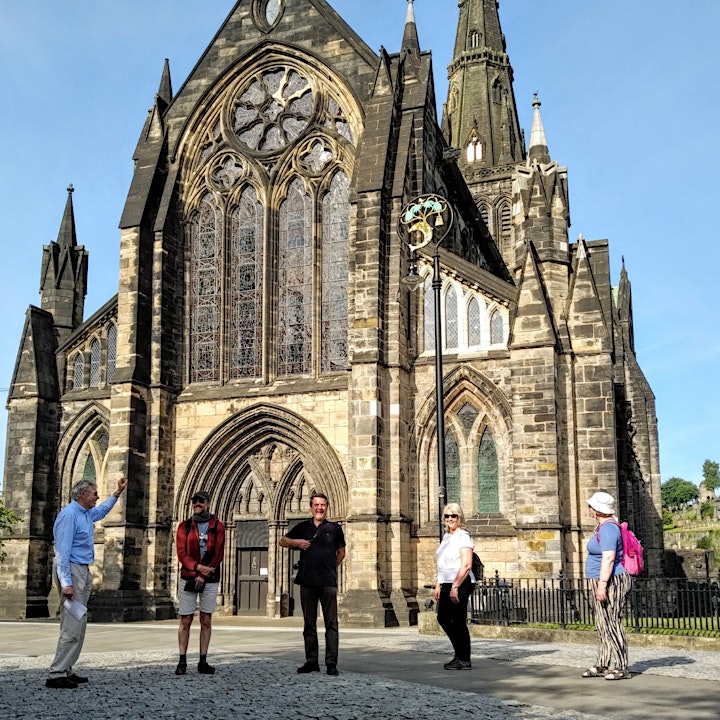 Tour Highlights:
Explore Glasgow's streets with your professional Blue Badge tourist guide and learn how the city's patron saint founded the magnificent St Mungo's Cathedral. Discover why Glasgow's schoolchildren know where to find 'The Bell that never Rang', 'The Fish that never Swam', 'The Tree that never Grew', and 'The Bird that Never Flew'.
On your bespoke city tour, stroll down the High Street past the site of the infamous Duke St Prison – why did the authorities play 'Cat and Mouse' with hunger-striking Suffragettes?
Admire 'The Wonderwall' at Strathclyde University – who was Henry Faulds and why are his fingerprints all over it?
Marvel at the splendour of George Square on your Glasgow city walking tour, and the magnificent City Chambers – one of the finest Victorian buildings in Britain. And learn who took part in the 'Battle of George Square' after WWI; what were the returning troops fighting for now?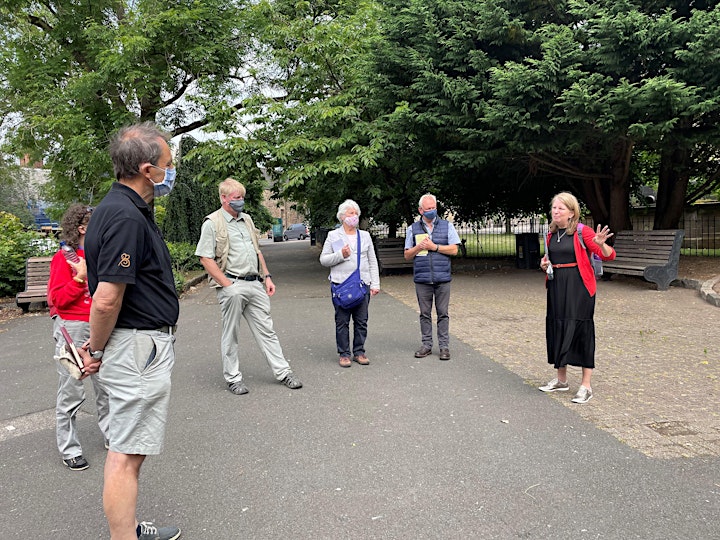 Tour information:
When: from 21st July to August 15, 2021. Tours are available as follows:
Wednesdays, Thursdays and Fridays at 14:00 hrs
Saturdays and Sundays at 10 :00 hrs and 14:00 hrs
Where: Meet your guide just next to the David Livingstone statue at Glasgow Cathedral precinct (G4 0QZ). The tour ends in George Square (G2 1DH).
Children: Children 12 years and older are welcome. Children under 16 – must be supervised by an adult. (one adult per two children over 12 years).
Group Size: Maximum group size will be 8 households including your guide. Tours will not run with less than 2 visitors, in which case you will be notified and offered a refund or re-booked on another tour. We may run more than one tour group simultaneously, each with a separate guide.
Please note toilet facilities on the route are very limited.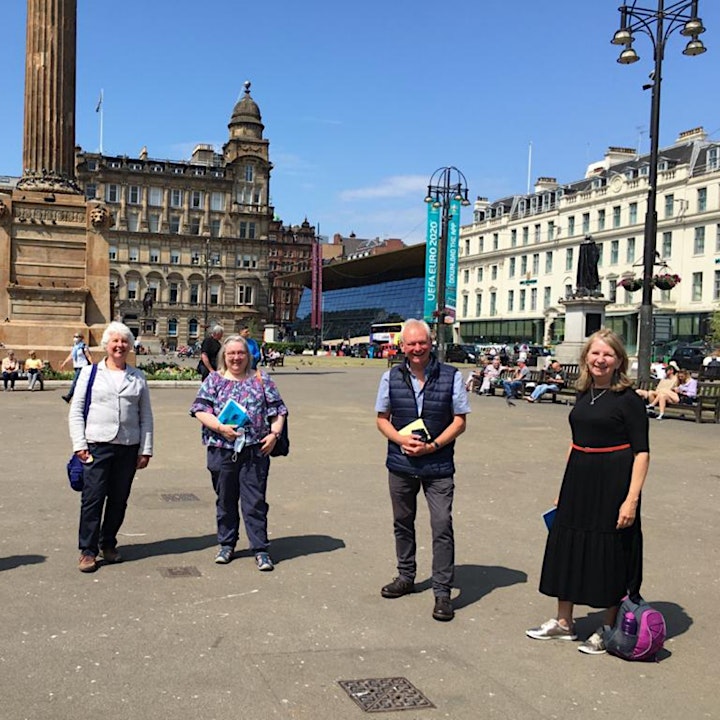 Covid-19 Policy:
Please buy your tickets online, as we will not be able to handle any cash transactions. To support NHS Test and Trace, information will be collected when you book and will be destroyed after 21 days, following current government guidance.
We have carried out a Covid-19 risk assessment of the route, and have limited the group size to 8 people, comprising not more than 8 households, including your guide.
We are following current official VisitScotland guidelines for guided tours: please wear a mask (our guides will also be wearing them), bring hand sanitiser, and keep 2m apart from others in the tour group who are not from your household.
Disability and Access:
The walk will last around 120 minutes, including several stops, all out in the open.
Sensible and comfortable shoes are recommended as the ground can be uneven, occasionally on a gradient and there are a few steps and high kerbs to negotiate, although guides can adapt the tour for wheelchair users. Tours will be conducted entirely outdoors; we will not be going into any buildings.
Please advise us in advance of any disabilities or access issues and we will do our best to accommodate. Essential carers go free – please contact us.
Weather: We go rain or shine!
Please dress according to the local weather forecast. Bad weather alone does not constitute an appropriate reason for canceling a tour and no refund will be available. In the event of extreme weather warnings by the UK Met Office, we will inform you if we need to cancel a tour, and you will either be offered a place on a different date or a refund.
Guides: All of our guides are qualified members of the Scottish Tourist Guides Association.
Contact: Should you have any queries please contact us at glasgowstorieswalking@gmail.com, or send us a message via Facebook.